Most people sell their house using a traditional approach which includes working with a real estate agent and listing the house on the multiple listing service (MLS). This works great for homeowners who have a house that requires few repairs and is ready to be moved into with few repairs and updates needed. These sellers may also have the time to wait for a traditional sale to go through. These houses will be picked up quickly by individuals, couples, or families looking for a house to call home.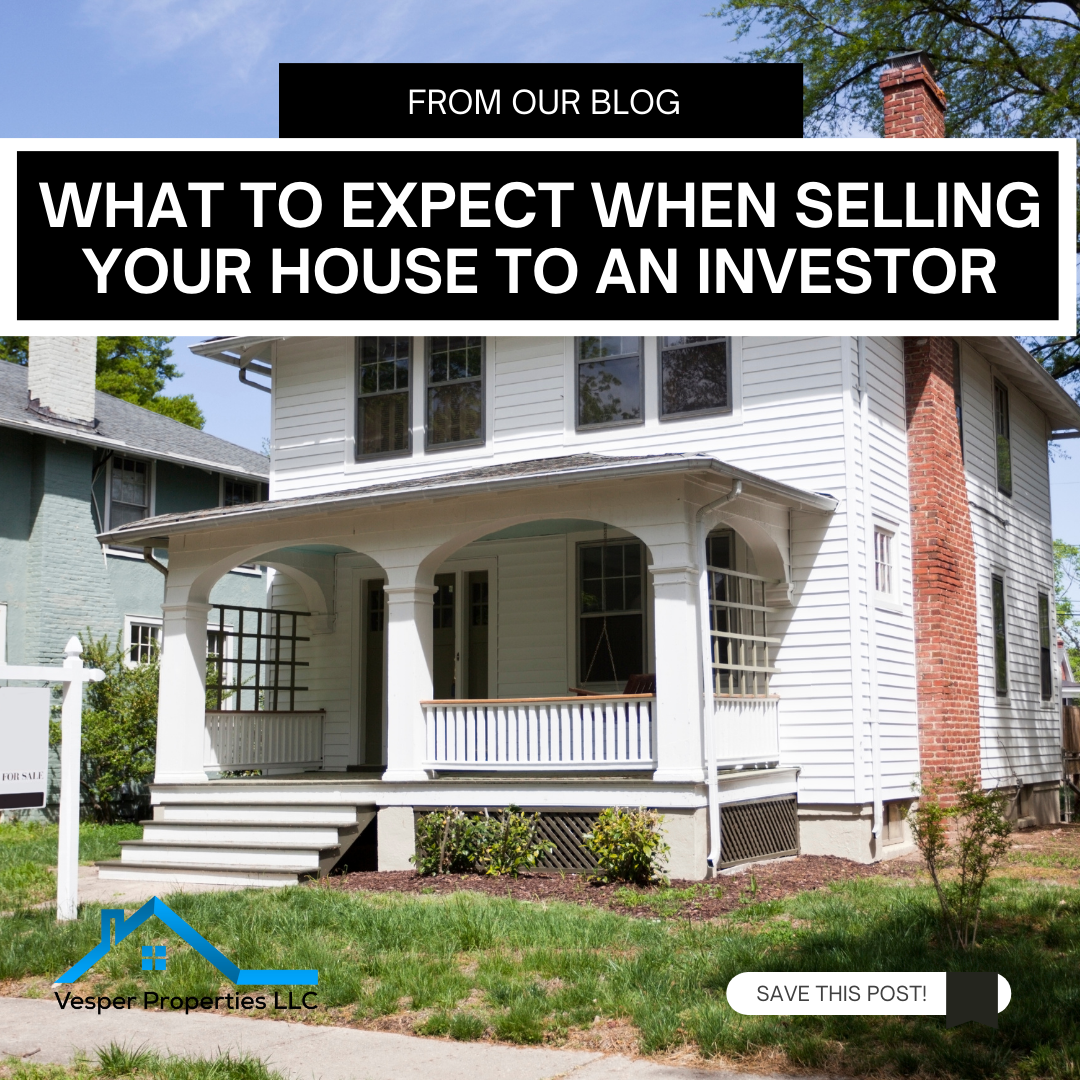 WHEN YOU SHOULD CONSIDER SELLING TO AN INVESTOR
The mainstream method of selling a house works for 85% of homeowners looking to sell. For the other 15% of homeowners, selling their house is a completely different experience. These are homeowners who need to sell in order to resolve some type of financial or personal hardship including:
* Divorce
* Probate
* Unwanted Inheritance
* Bankruptcy
* Pre-Foreclosure
* Short Sale
* Inability to Afford Repairs
WHAT TO EXPECT WHEN SELLING TO AN INVESTOR
Fast Transactions
A traditional sale may take a month or more to complete. When you work with a cash buyer your could close in as few as seven days. This is good news for anyone who is unable to afford the holdings costs month after month while waiting for a traditional sale to close.
No Repair Costs
Investors buy houses in an as-is condition which means, they will take on any repairs including significant and costly repairs such as foundation, roofing, or mold. The ability to sell a house with any of these high-ticket repairs is an incredible relief to sellers who are not able to sell with mainstream methods.
Fair Market Price
Investors take on significant financial risk, invest a lot of capital, and do a lot of work to transform these houses. The cost of risk and work is reflected in their offer price and will be lower than a neighboring house that may already be move-in ready.
THE FOUR-STEP PROCESS TO SELL TO AN INVESTOR
1. The first thing to do is give us a call. During this free consultation, we'll ask a few questions about the house and confirm that you will have the authority to sell the property.
2. We'll do our due diligence and provide you with an offer price for the property.
3. You accept our offer!
4. We'll start the closing process and you'll get paid in cash in a few days. Even though we can close quickly, we will work with sellers on their timeline to ensure they have enough time to wrap up any additional details.
If you have a property you'd like us to make an offer on, please contact us! There's never any obligation and the consultation is completely free!
Click here to arrange a free, no obligation consultation for an as is cash offer on your home today!