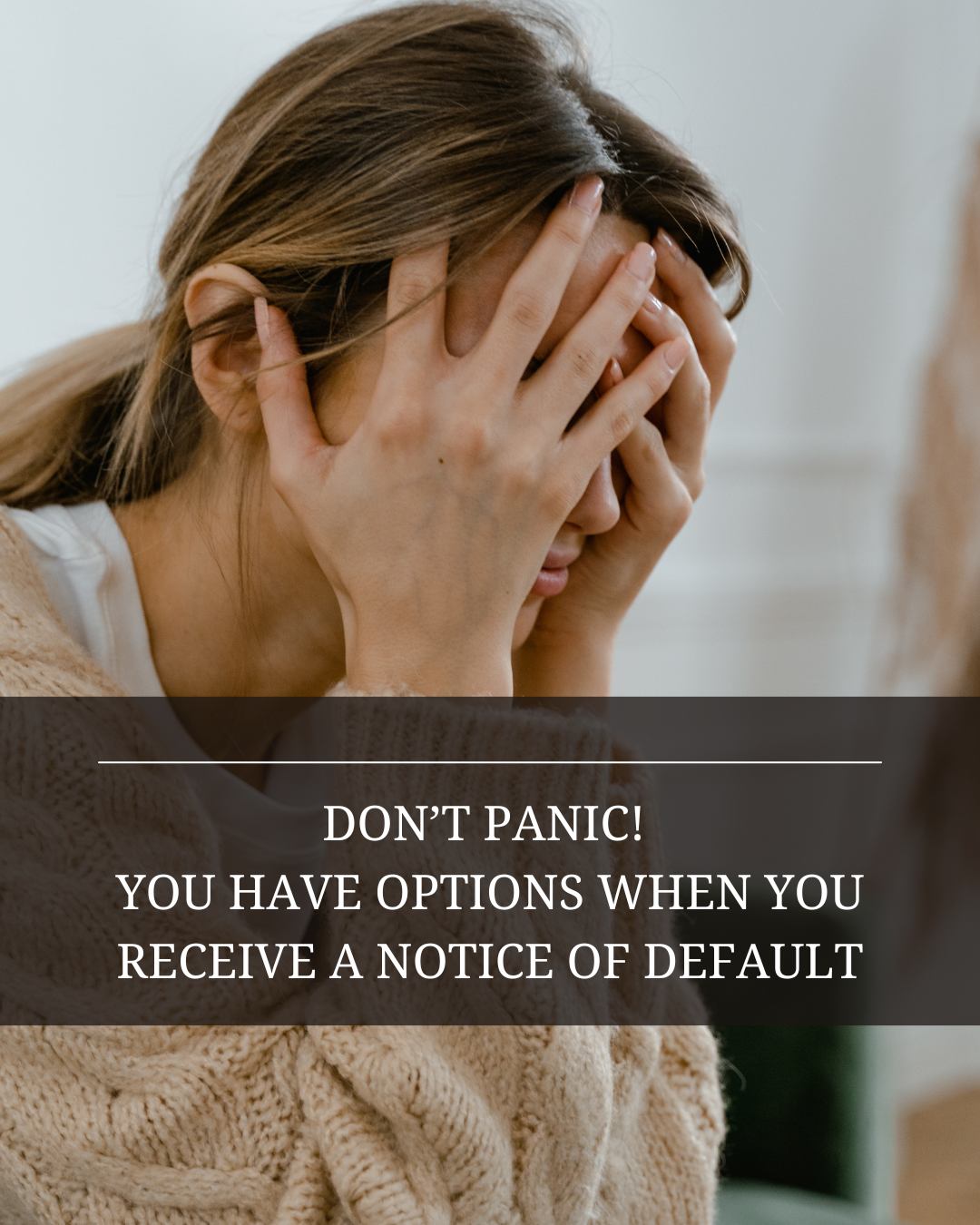 It's a scary thing to get a Notice of Default - and it's meant to be. A Notice of Default is the first step a lender takes in the foreclosure process. It's rare for this notice to be a surprise and it's usually only after months of non-payment that it is filed. However, it's still a difficult moment when you actually get it, and it can send an already stressed-out borrower into a tailspin. But you still have options, so take a breath and let's look at what they are.
What is a Notice of Default?
The Notice of Default, or NOD, starts the foreclosure process. It's a public notice, filed in the state court, and credit bureaus are notified as well. Every state is a little different in their process, but the NOD is usually physically posted at the property in question. The notice basically notifies the borrower that they are officially in default on the loan, and that the lender is starting the legal process to foreclose.
So, definitely serious business, and not something you should take lightly. If you receive an NOD you need to take action immediately. But it's important to remember that the lender doesn't want to foreclose any more than you do!
So what are my options?
To avoid foreclosure, you'll need to negotiate with the lender. If you've already been in contact with them, the NOD might be an automated letter that covers them if your negotiations don't pan out. There are points you can negotiate on, such as the repayment window, the deadline, and the payment amounts. All of this is about time - time for you to gather the funds you need to pay off the loan before it goes to foreclosure and ruins your credit.
We can help you avoid foreclosure!
If you've received an NOD and you don't have the funds to pay off the loan, negotiation with the lender is your first step. But sometimes more time isn't going to solve your problem, and it might make sense to sell your house to pay off the loan. Time is of the essence here, as every day you delay racks up more debt. We can help! If your best move is to sell your home, we can close in as few as 14 days, and we'll buy your house as-is.
Click here to arrange a free, no obligation consultation for an as is cash offer on your home today!